A football club is about more than just training and playing friendly or competitive matches.
It is a community with which children, parents, and coaches can identify via the club's name or the jersey you put on. It is in the discussions with your parents and friends and the team photos that you feature in every year.
That's what we want to achieve with the Beijing Kickers. Our goal is to deliver a productive and fun orientated football training following modern and age-appropriate methods.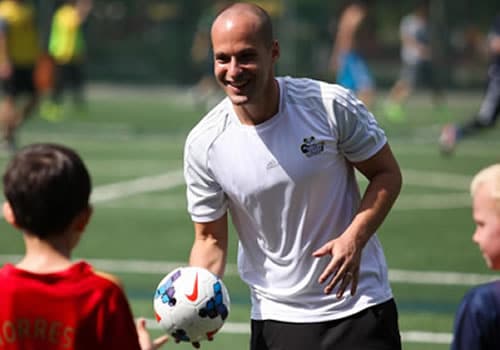 MARTIN ENGST
Co-Founder & Head Coach
Good values, education, communication, fun, and age-appropriate, modern training methods are the cornerstones of my training philosophy.
Martin Engst
Co-Founder and Head Coach of German Program
I was born in 1981 in Potsdam, Brandenburg and grew up there. After my studies in Political Science and Chinese Studies at the "Freie Universität Berlin", I Moved to Beijing in 2007 to deepen my grasp of Chinese language and culture at BLCU. After the successful completion of my degree, I was active as a freelance translator and youth football coach. In my five years with "FC Jia You" and "O'le Italian football school" I worked daily with children aged 3-11 years using a variety of training methods. Up until my move to China, I played high-level amateur football in Germany.
Good values, education, communication, fun and age-appropriate, modern training methods are the cornerstone of my training philosophy. After almost five years, for me it's still so important to share my experience and passion for this particular sport with studious children. In addition, I am happily married and the father of two children.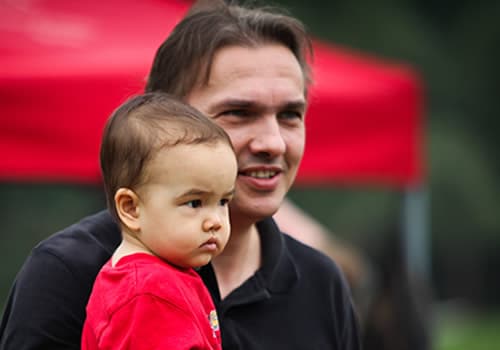 RALF MINOW
Co-Founder & Manager
Born in Brandenburg, I played football since early childhood. Here in Beijing I started to play again before co-founding the Beijing Kickers.
Ralf Minow
Co-Founder and responsible for Administration, IT, and Marketing
Born in 1972 in Brandenburg, I played football since early childhood. At the age of 15 years my "career" ended initially. Only here in Beijing did I start to play again at the tender age of 30. I was sent to Beijing in the year 2000 (like many of us initially with a three-year contract). I worked for more than 11 years in a medium-sized German company as a Service Manager for the Asia Pacific Region.
 Not interested in returning to Germany just yet, I decided to stay here in Beijing after leaving my company. I used my time to study, work freelance and to spend time with my family (in which a Mini Kicker-Jonas- keeps me busy) before joining the Beijing Kickers project.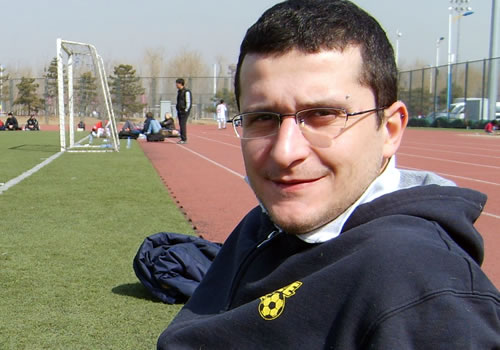 FRANCESCO A.
Co-Owner & Head Coach
During training I focus on the development of technical and tactical skills of each player and I try to pass on my passion for this sport.
Francesco Abbonizio
Co-Owner and Head Coach
I was born in January 1980 in Lanciano, a small city in the middle of Italy. I grow up there starting to play football with my hometown team since I was 5 years old. I played there until I was 19, during my last year I played more than 15 matches with the first team (semi-professional level). I moved to Rome at the age of 20 to complete my studies and I had to quit my football career. I didn't have enough time to train regularly and study. Anyway,my passion for football was not lost. In December 2006 I took my degree in Chinese Language and Literature and in February 2007 I moved to Beijing. Once in China I started to work as a freelance translator, but after the 2008 Olympic Games I founded the O'le Italian Football School. I was both the Head Coach and Manager for more than 7 years.
Starting from June 2015 I joined the Beijing Kickers Football Club. I'm the first foreigner who obtained the Uefa C coaching license with the Chinese FA. During my training sessions (both in English and Chinese) I always focus on the development of technical and tactical skills of each player and also try to transmit to them all the passion I have for this sport. Needless to say that good values, friendship and fun are also a fundamental aspect of my coaching sessions.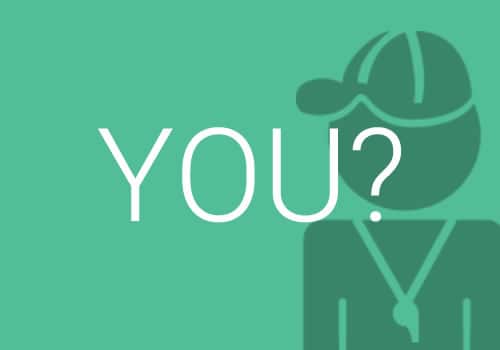 If you have relevant experience and qualifications, we'd like to hear from you!
Current Job Openings
Beijing Kickers are looking to hire part-time or full-time Football Coaches
If you meet the following basic requirements and are interested in joining the Beijing Kickers, we'd love to hear form you!
At least two years of coaching experience with young children

A reconsidered coaching qualification

A good understanding of English or German
Interested? Please contact us with your CV and relevant references at info@beijingkickers.com.